When I see the events that are happening in this world, I wonder if what we are doing is worth it. There is no time to accomplish our goals. The time, money, and effort invested is far too much for the time we have left. I then remember when the Disciples asked Jesus about establishing His Kingdom on earth. His reply was, "It is not for you to know the times or seasons, which the Father hath set within his own authority. But ye shall receive power, when the Holy Spirit is come upon you: and ye shall be my witnesses both in Jerusalem, and in all Judaea and Samaria, and unto the uttermost part of the earth."  This is when I recognize we have no idea when our Saviour will return. It feels like it will be very soon, but many generations have felt the same way, we must continue forward with our work.

Jesus has commanded us to work until His return and to be witnesses unto all nations. We are to put all our effort into reaching the world with Christ's Message. Reaching lost souls for Christ is worth all our resources and energy. I want Jesus to find me hard at work for Him at His return.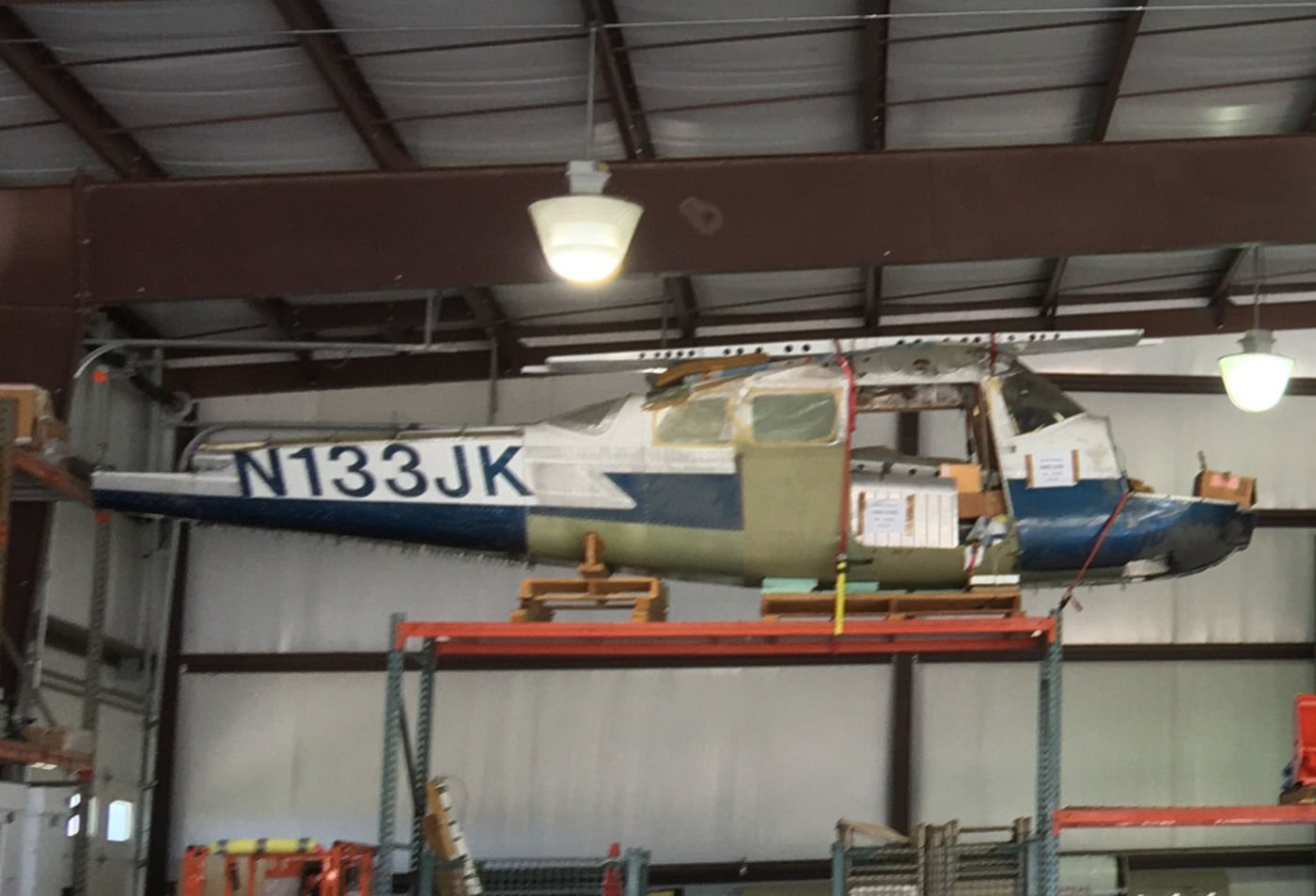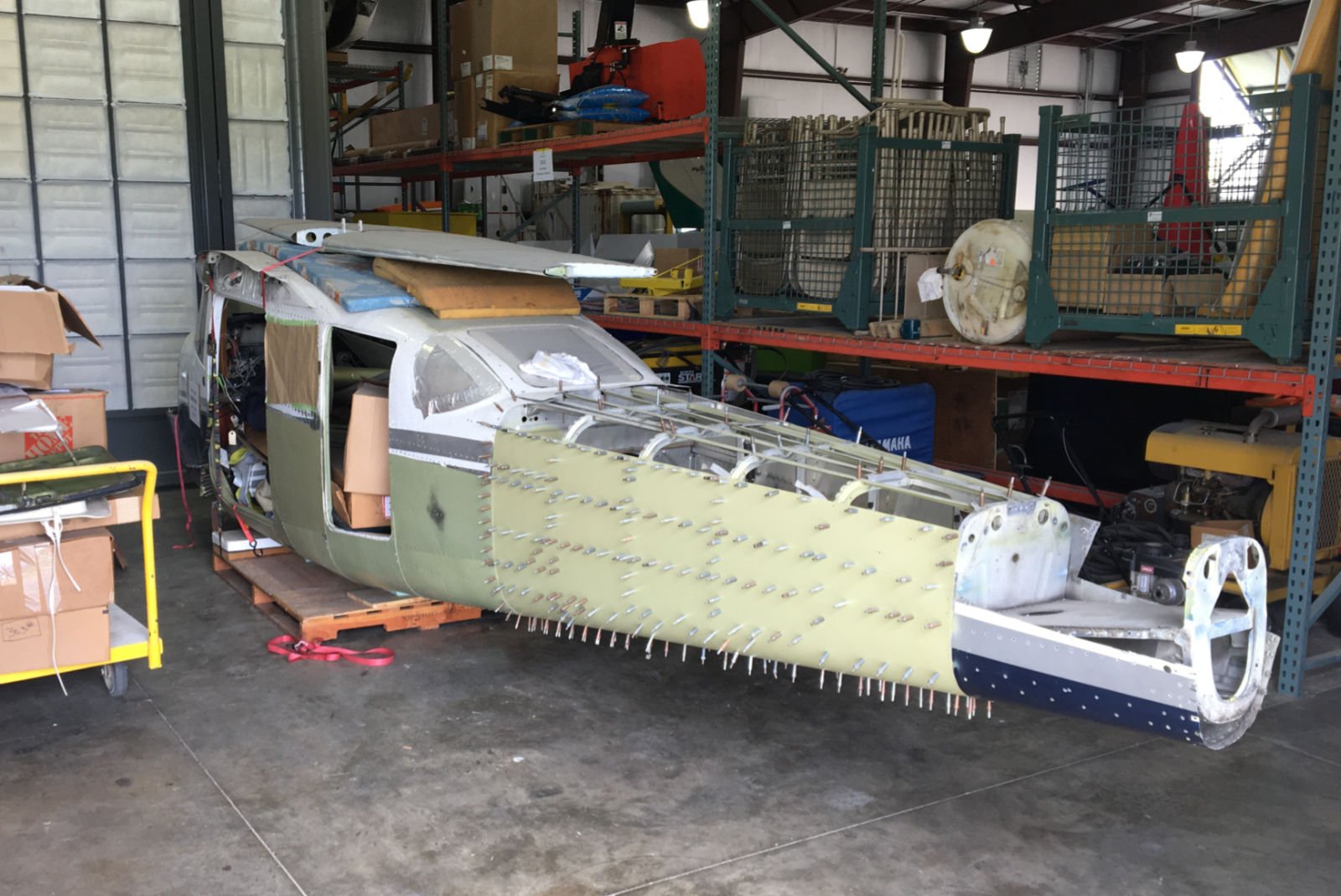 The airplane in its current condition at MMS.

In our work here at MissionWings, we are moving forward in serving others and reaching them for Christ. Although the last few months have been challenging, we have not stood still in our work for God.
Recently, Mission Wings International was given an opportunity we do not want to miss.
We are asking you: Will You Help?
The primary services MissionWings is developing involve air transportation requiring the use of aircraft. Airplanes are expensive, and acquiring one is a huge financial undertaking for us. We have been planning to spend $215,000 for a Cessna 206, $180,000 for the purchase, and another $35,000 for repairs and upgrades.
Recently, another mission aviation organization has offered to sell us a wrecked Cessna 206 for $60,000. After investigating this opportunity, we know we do not want to miss it. You might wonder why we would wish to purchase a crashed airplane. The reason is this opportunity would allow us to purchase a Cessna 206 for about a third the price we have been expecting.
This airplane suffered a crash landing that resulted in damage to the airframe. The plane is currently partially repaired and in storage at Missionary Maintenance Services (MMS) in Coshocton, Ohio. We have inspected the airplane and have determined that this would be an excellent investment on our part.

Once we purchase the airplane, we intend to have MMS finish the repairs and the rebuild. MMS specializes in the Cessna 206, and they may be the most qualified in the industry to do this work. 

MMS is a real blessing; they charge no labor for work done on missionary airplanes. This service saves mission organizations thousands of dollars. 

We are estimating the cost to repair this plane and get it to airworthy condition at about $40,000. It is a real possibility that we could be into a Cessna 206 with an excellent airframe and a decent engine for not much more than $100,000. We count this as an answer to prayer, a real miracle.  
This airplane will be used in Honduras to provide lifesaving medical flights, missionary transportation services, and lifesaving operations during disaster and crisis situations.
We are reaching out to you to help with this unique opportunity. We currently have $15,565 for this project, leaving the needed amount to raise at $44,435. We want to purchase this airplane as soon as possible so we can get started on the repair process. Will you help us in meeting this need in a timely manner?

We thank you for your support and your generosity. Mission Wings has a lot going on right now, and your prayer, giving, and advocacy makes a real impact; MissionWings could not exist without you.
We know this might be a difficult time for you, and you may not be able to contribute as you would like. But know whatever you can give makes a difference as God multiplies the giving of the sincere in heart.

We would love to hear from you, so contact us anytime if you have any questions or comments.